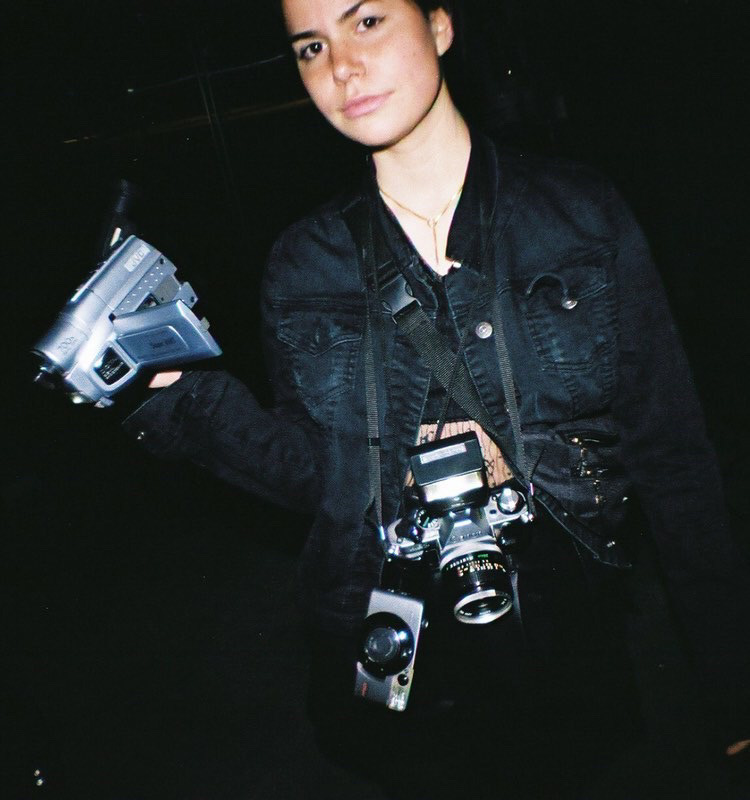 Marina Mónaco is a 23-year-old photographer, director and cinematographer from Buenos Aires, Argentina.  She studied Cinematography at Universidad del Cine (FUC).
She develops the topic of youth from a nostalgic point of view as her personal work signature. She manages to create a cinematic and intimate atmosphere by using saturated colours and digital & analog formats such as film, VHS and super 8.
She took up photography professionally at the age of 15 and through the years her work has caught the attention of major brands like Adidas, Reebok and Lollapalooza.

Marina has also worked abroad in some of the biggest European cities. Her London, Paris, Berlin and Barcelona productions have been recently published on international magazines, which allowed her name to start to be recognised beyond her home country.